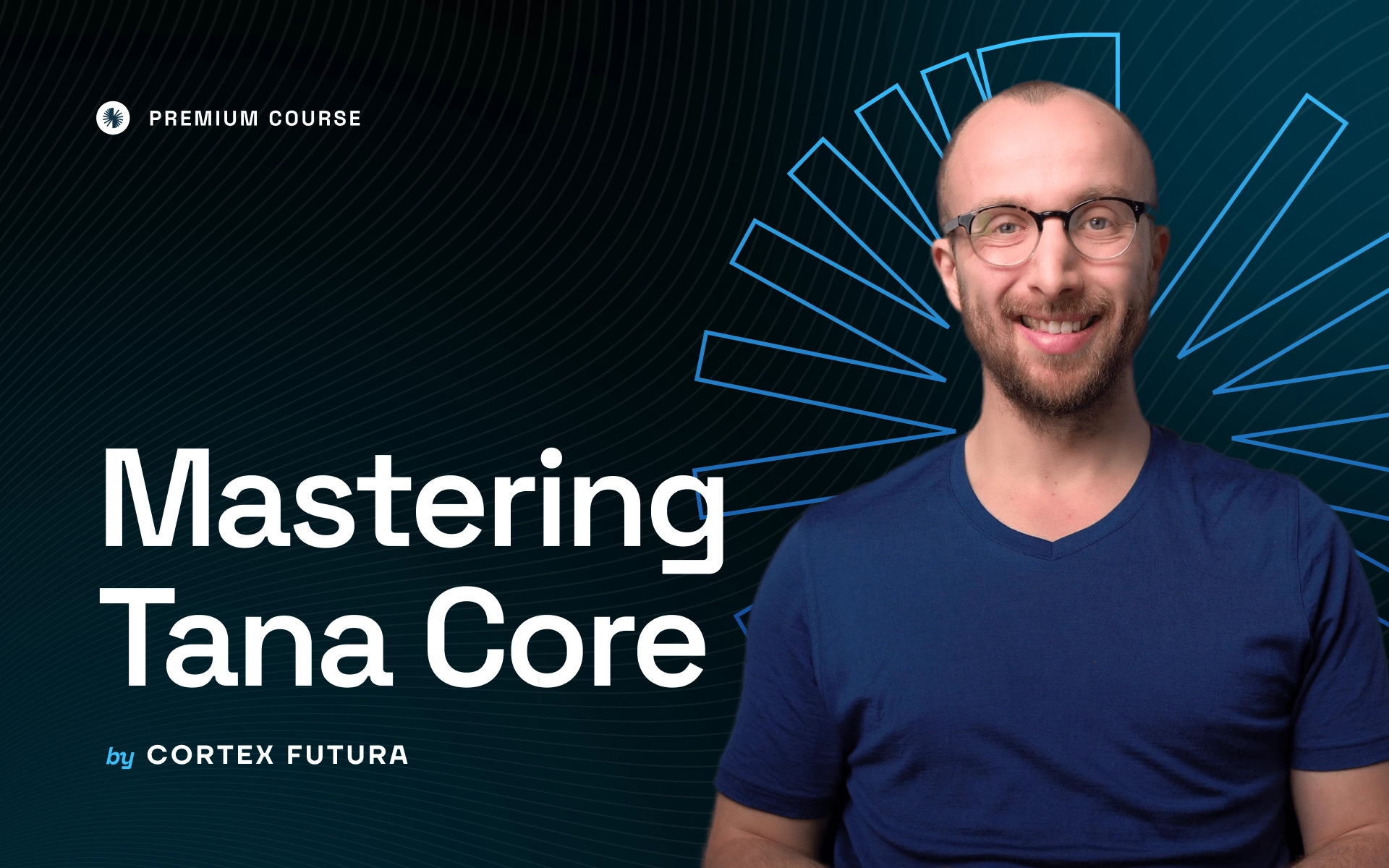 Mastering Tana Core
Supercharge your life with Supertags!
Learn how to build personalized, powerful supertag systems to run your life, and stop things falling through the cracks.
When I saw Tana's supertags in action for the first time, I was slack-jawed (literally... mouth hanging open!).
I knew immediately I had found the Holy Grail, everything I had ever dreamed of…one tool for everything.
Tana's supertags let you combine tags with templates. Templates build databases.
I know what you're thinking… Supertags sound SuperComplicated, right?
But don't panic - the team at Tana has made these Superpowers amazingly easy to use. Especially if you have the right teacher.
What's so powerful about Tana's supertags?
They allow you to build information flows that completely adapt to your needs.
Take notes on what you read. Track projects and tasks. Record meetings and dealflow as part of a CRM. Journal about your day. In Tana, you can build systems of supertags that make all of that and more not just possible...but seamless.
Now, Tana isn't my first note-taking app, and I'm sure it isn't yours either.
For fifteen years I hacked my own system. I tried Evernote and Notion, and felt like I'd seen the light when RoamResearch launched and I wrote my PhD thesis in it.
But sadly all the apps I tried turned out to be lacking - and for a long time I couldn't put my finger on what that missing element was.
So I hacked together structure (my content calendar in Notion), with block-based flexibility (note-taking in Roam). Two systems and frequent context switching meant things fell through the cracks.
So I tried other apps to see if I could find that missing element -, but whether it was Logseq, Obsidian… nothing clicked for me.
I couldn't find an app that let me do everything in one place - too much work, too inflexible, too...something. I had to adapt my workflows to the tools - instead of the tool adapting to my workflow and needs.
Then I found Tana and I found that missing element… the superpower of flexibly structured data. Everything changed! - I was excited to work again because everything was in one place. No more context switching!
But, and it's a big but, great flexibility comes with a learning curve.
That's where I come in.
Tana's team has done a great job making supertags easy to set up and use, and their onboarding and documentation are fantastic compared to every other tool.
Yet onboarding and documentation can do only so much - and maybe you need more.
Do you want to build supertag systems that are custom-tailored to your needs?
Do you want to fully leverage Tana's power and make it the one app to rule them all, where you do all of your (best) work?
You have two options. You can either trawl through the documentation and go by trial-and-error...
OR you can use my superpowers to skip the learning curve in designing supertag systems!
Meet Your Tana Teacher
Hi, I'm Lukas
For over 15 years, I've been exploring methods and tools for knowledge management. My goal is simple: to empower regular people to get the most out of their minds.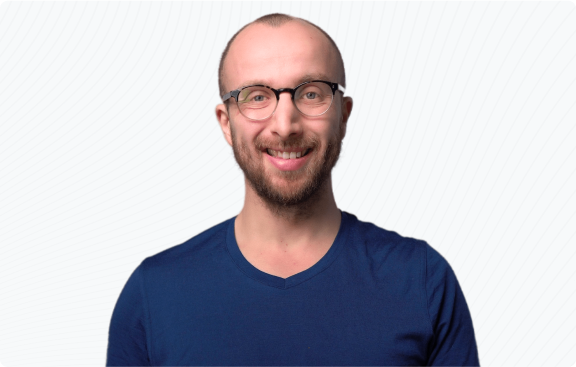 I don't have a background in tech. I studied politics and public administration in university. But I was totally fascinated by how finding connections between ideas could lead to creative breakthroughs.
That drive led me to create free resources like my Tana Tips newsletter - where I break down advanced Tana techniques so anyone can use them.
I've helped thousands of students and professionals achieve their goals faster with Tana. With Mastering Tana Core, I want to make Tana more effortless than ever by teaching you how to design powerful supertag systems and custom-tailor them to your situation.
Introducing Mastering Tana Core
Learn how to build personalized, powerful supertag systems to run your life, and stop things falling through the cracks.
In Mastering Tana Core I'll take you by the hand as I develop supertag systems for four different use-cases: note-taking/research, project management, networking and CRM, and journaling.
You'll learn a simple design methodology you can follow on your own to build increasingly complex and powerful supertag systems - but always starting from a simple system that works.
We'll take this design methodology and apply it across three different levels, always going implementation-first and covering the meta-game of ontologies and other fancy words you might have heard thrown around only after you've seen it in action already.
And if you've never used Tana before, Level 0 in the course teaches you the Tana fundamentals and brings you up to speed.
Beyond the video lessons you'll get access to the supertag systems I've developed for each level and use-case. You can simply copy them into your Tana workspace and use them as-is - or adapt them to your own needs with the techniques you learned in the course.
The team at Tana has also been very gracious in providing me with a limited number of invites that allow you to skip the waitlist if you buy the course. Simply pick the "with Invite" option below and you'll get an email with further instructions.
Pricing
Get instant access to Mastering Tana: Core for just:
$127
Mastering Tana: Core
Perfect for you if: You want in-depth training on how to get the most out of Tana
4.5 hours of in-depth training on building custom supertag systems

Dozens of supertag templates

Lifetime updates to Mastering Tana Core training

Immediate access to Tana (Optional Invite Included)
$197
Mastering Tana: Core & Tanarian Brain
Perfect for you if: You also want a done-for-you system to get started with Tana in one day
4.5 hours of in-depth training on building custom supertag systems

Dozens of supertag templates

Lifetime updates to Mastering Tana Core training

Immediate access to Tana (Optional Invite Included)
Add Tanarian Brain and get:
Daily node dashboard

Advanced planning

Interstitial journaling

State-based archiving with PARA

Zettelkasten notetaking

90 minutes of video training

Exclusive online community
What people love about the course
"Thanks Lukas for the amazing course, it is both simple to follow yet very powerful in the tools you shared with us. I learned tremendously form the 'Mastering Tana Course' and it transformed my Tana use to a whole new level with great workflows and easy to follow steps. Tana is an amazing PKM knowledge management tool and your course just unlocked many of the amazing capabilities in Tana for me. I am super grateful for your teaching and look forward to more lessons and tricks in the future." - Ahmed
"Just generally, I admire the depth of thought you've put into the course and your willingness to make it as "person-centered" -- attuned to student needs -- as possible. It's all too rare in the space of PKM courses." - Ed
"Just finished Level 1 for all systems in MTC. Really great. Super-clear, great flow, well-paced, generating lots of ideas of how I might do things, and building my confidence. Thank you!" - Alan
"I'm not completely through Level 1, but as a first impression: the idea to start as simple as possible and then iterate to make it more complex is just genius. Even more so because you've shared the supertags themselves and one can "play" with them" - Dorota
"Loving the multi level refinement approach and walking through why the tags are structured a given way!" - Can
Frequently Asked Questions
Yes! I'm very lucky that I'm allowed to let my students skip Tana's waitlist - as long as spots are available! If you buy the "with Invite"-version of the course, you will get an email with instructions to skip the waitlist. Be aware, however, that I only have a limited number of invites available. When those run out, there's nothing I can do.
Absolutely not. I'll teach you everything you need to know from the ground up.
Compared to other tools, Tana's team has done an incredible job in making their tool accessible and providing heaps and heaps of tutorials, documentation, and a very active Slack community. In addition, I've published a completely free course called "Tana Fundamentals" that shows you how to get started with Tana - no need to pay anything. At the same time, this course goes into much more depth, provides templates for different use-cases, and is designed to get you to mastering Tana's most important feature as quickly as possible. If that sounds what you're looking for, enrol now!
If you are unhappy with the course for any reason, I have a 30-day money back guarantee. Simply email support and I'll get you sorted as soon as possible.