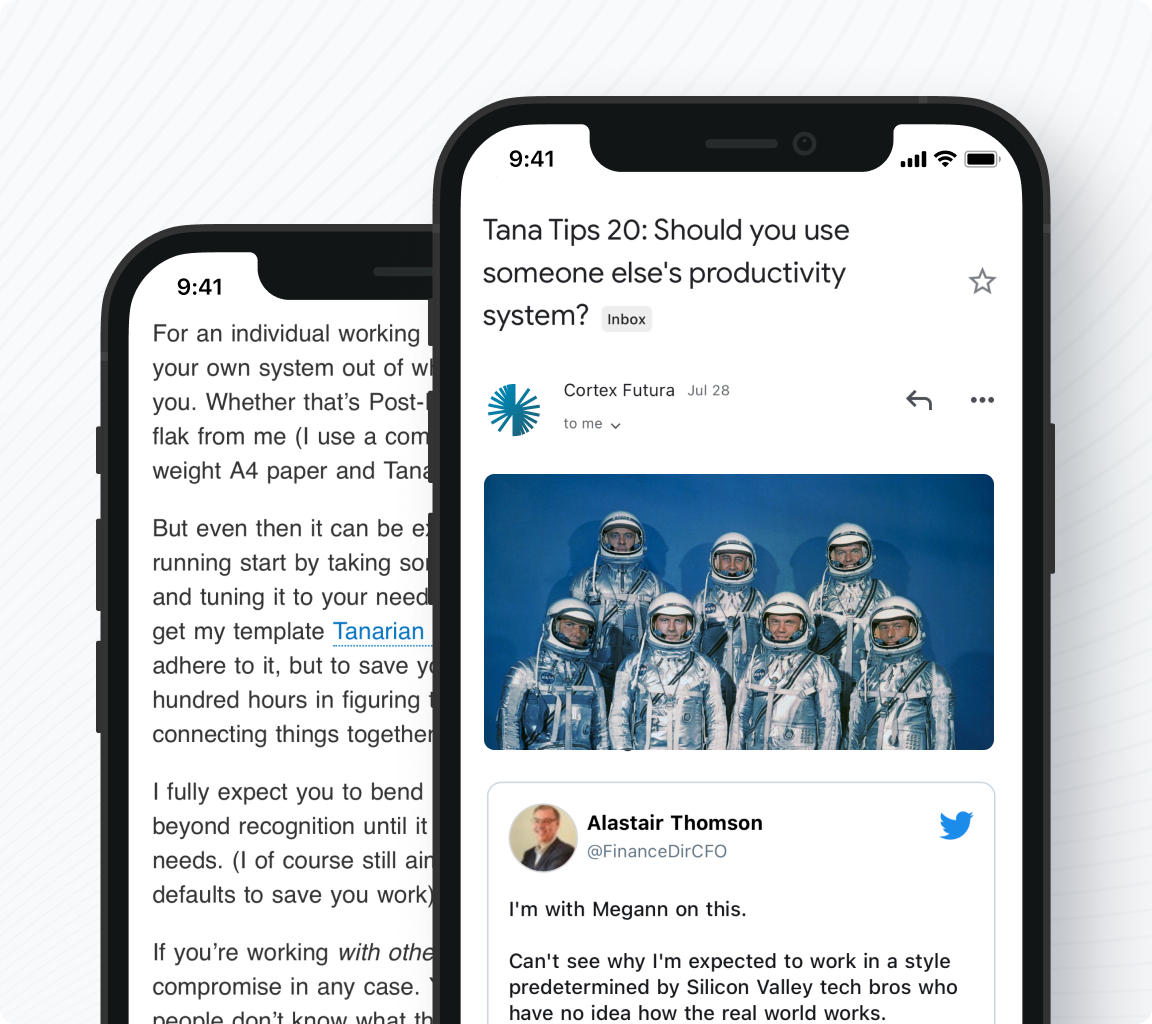 Take control of your ideas, notes & goals with Cortex Futura
Sign up for our newsletter and get practical strategies and tools to organize your thoughts, enhance productivity, and achieve your aspirations.
Consulting
Cortex Futura is Tana's leading prophet, and their courses + templates are exquisite.
Join My Tana Tips Newsletter
To be the first to know about new Tana features, tutorials, and other material I publish, join the 3000+ smart folks in my Tana Tips newsletter.