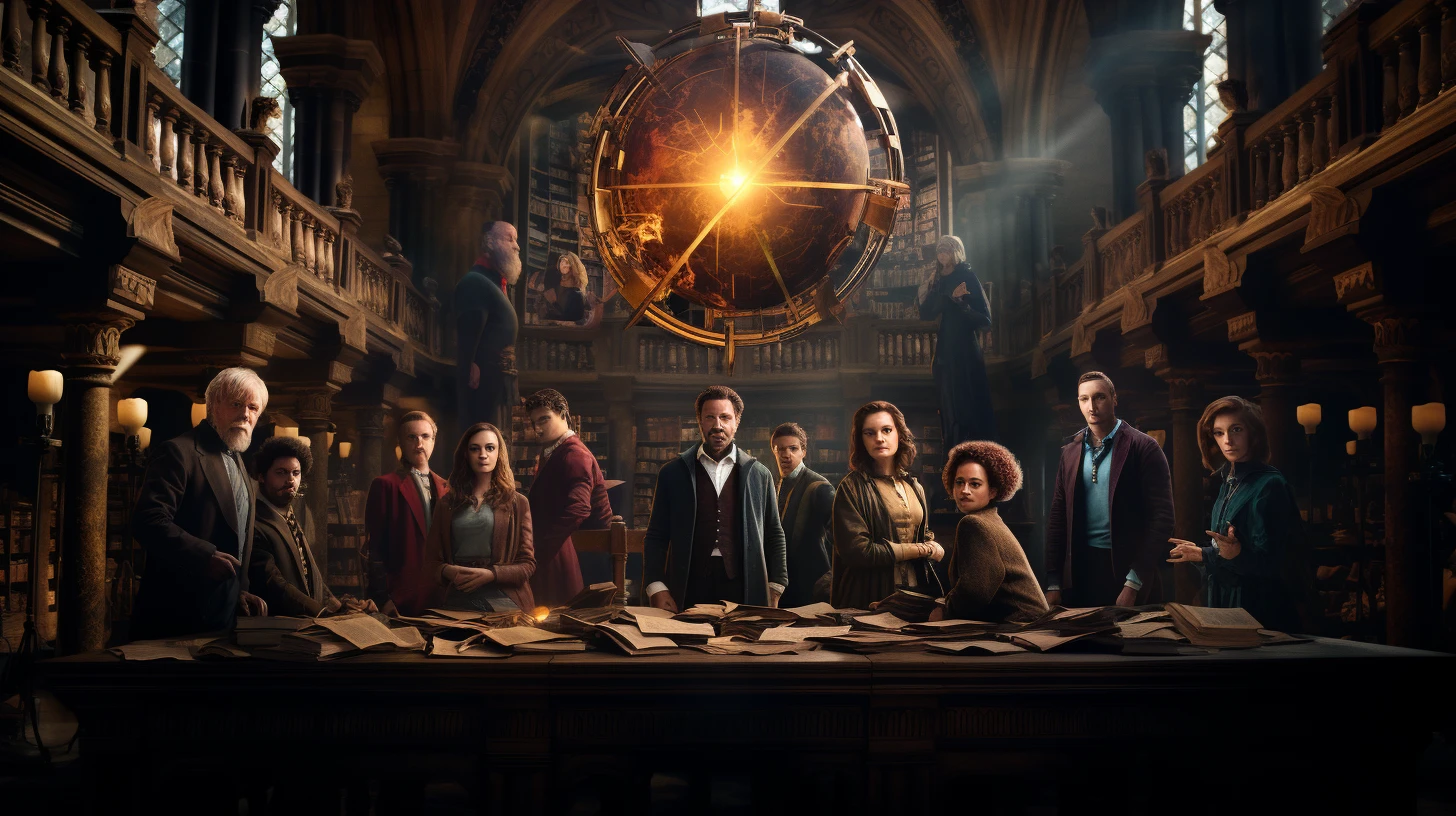 Join the Tana Knowledge Raid
10x your progress. Learn timeless skills. Enjoy the camaraderie.
Distractions are everywhere
If you're a busy adult, you know this. You have a job, a family, friends, and hobbies. You want to learn new skills, read more books, and write more. But how?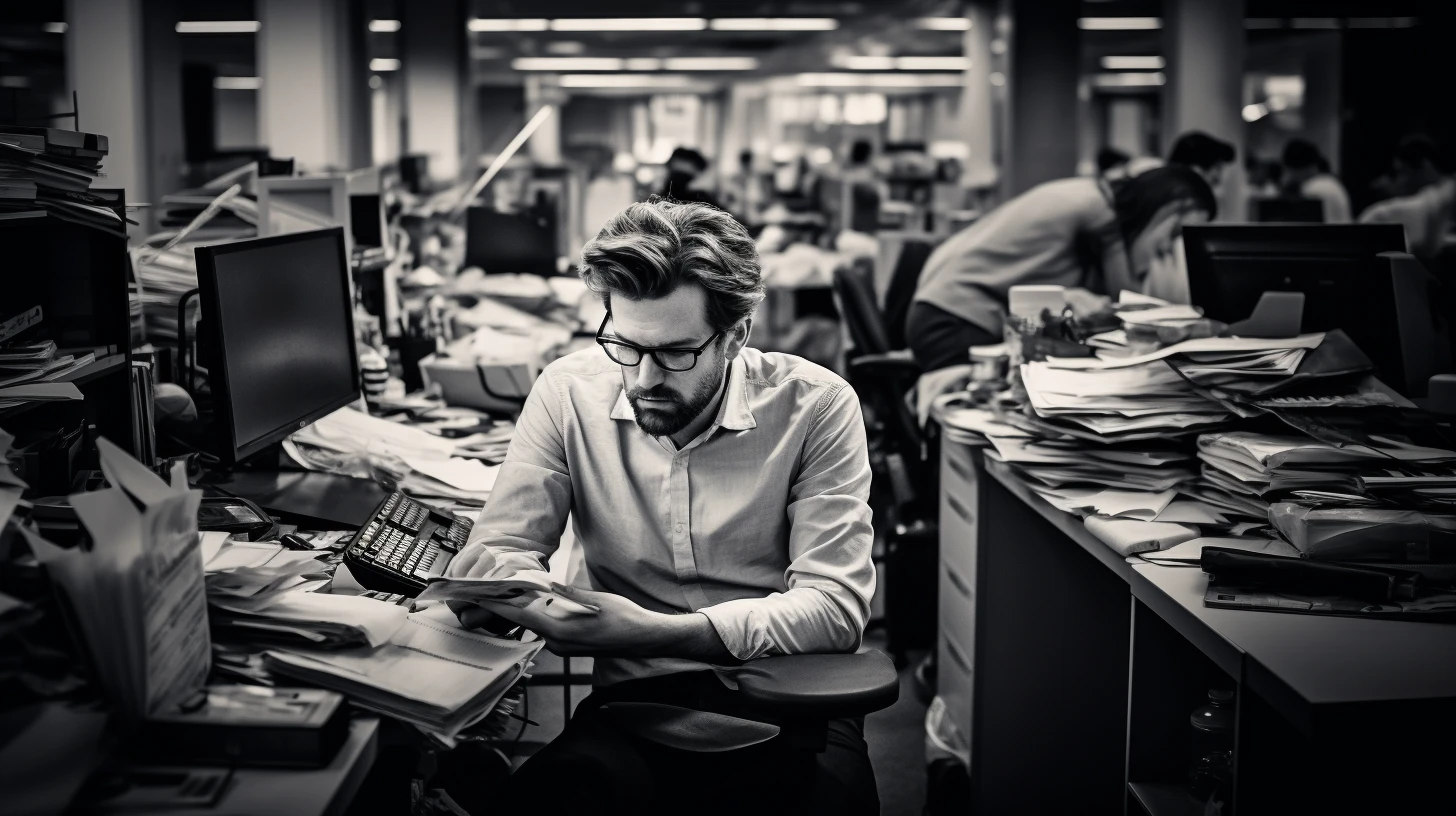 If you've ever tried to commit "just one hour a day" to a project, you know how hard it is to keep that up over a couple of weeks.
Even when you have the best of intentions, admist work and family it's just plain hard to keep things going for long periods of time.
From my own experience I can tell what works much better: a dedicated sprint. A few days where you focus on nothing else but the project you want to work on.
Even better if you do it together with others, so you can fire each other up and keep each other accountable.
What does progress even look like?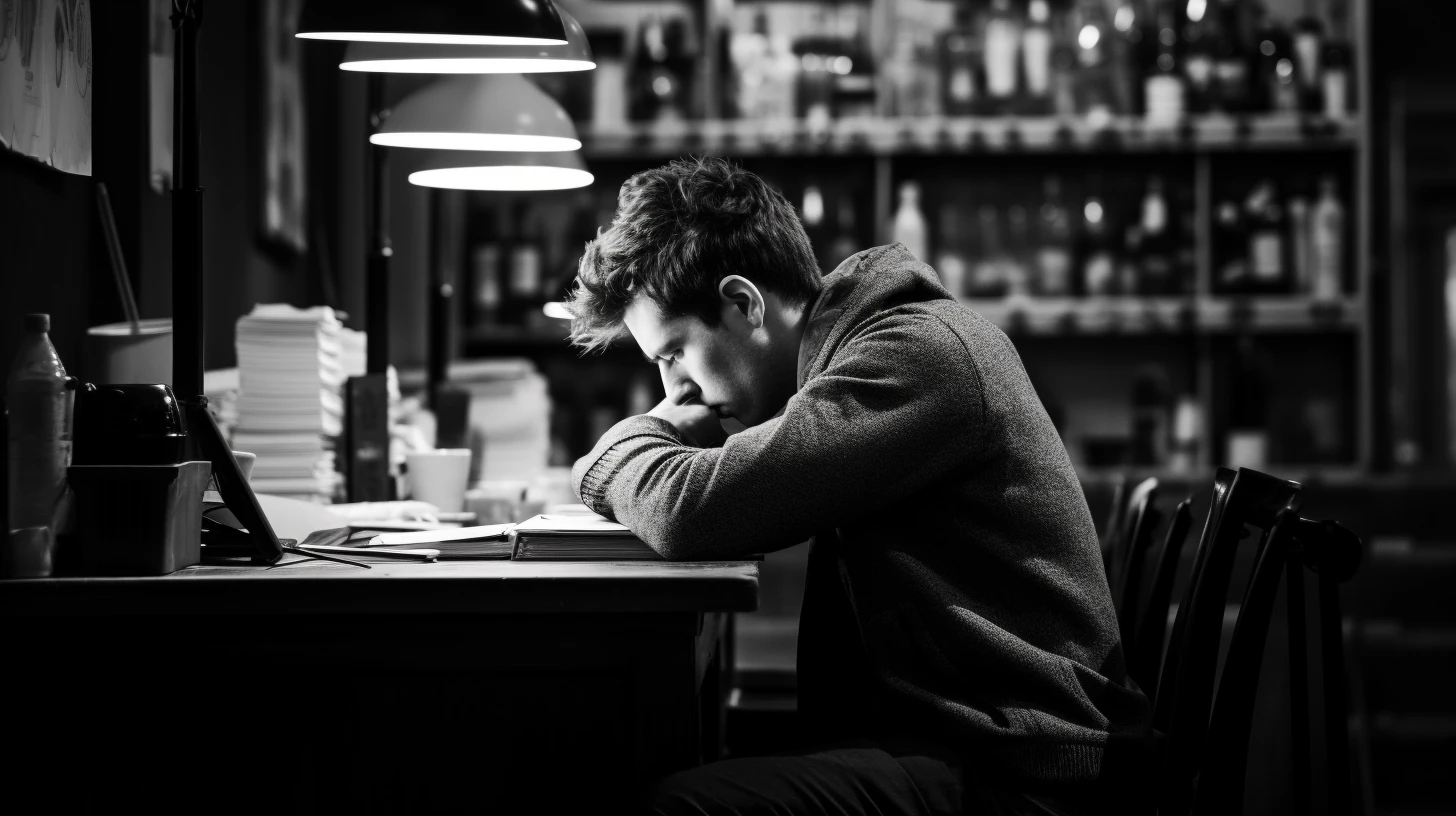 A sense of progress is motivating in and of itself. But too often we're missing that sense of progress when we do self-directed inquiry.
When we do self-directed learning and sensemaking, a feeling of "getting somewhere" can be hard to come by. What does it look like to make progress when you're trying to learn more about ancient Rome or Greece, or the history of the sustainability movement?
It's hard to tell. And that makes it hard to keep going.
We're Missing Camaraderie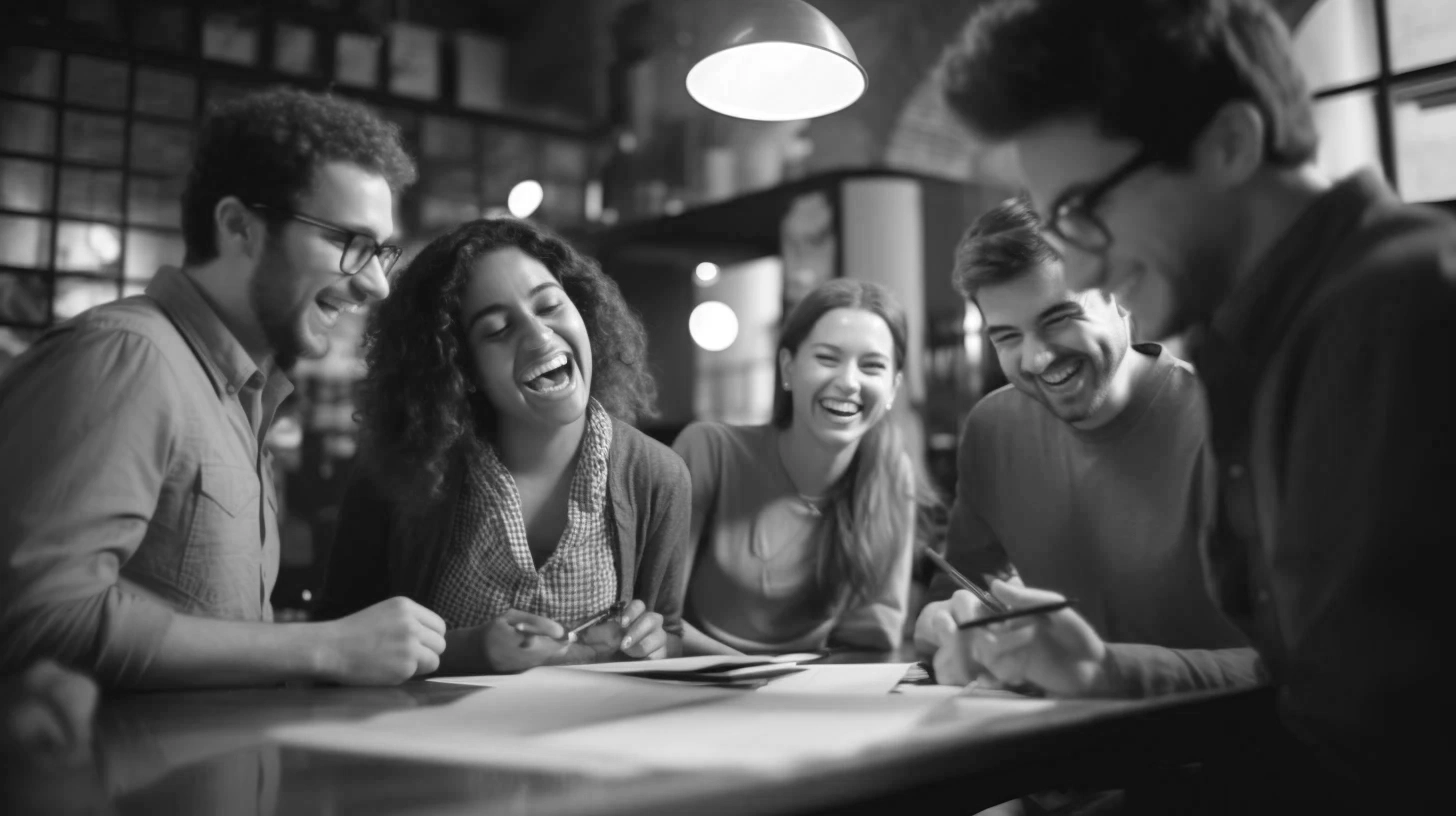 One thing I personally miss from my time doing my PhD is the camaraderie. The feeling of being in the trenches together with others, even when we were working on different problems, and helping each other out.
Long lunches discussing outlandish ideas, giving and getting feedback on our work, and a shared sense of progress.
With most knowledge work, especially for personal projects, this is basically impossible to find.
So what's the solution? How do we eliminate distractions, get a sense of progress, and some camaraderie and shared sense of excitement?
Enter the Tana Knowledge Raid
Make more progress in 3 days than you would make a month and have a blast doing it.
The way to eliminate distractions is to go on a sprint. A few days where you focus on nothing else but the project you want to work on.
Whether it's a paper or report you need to write, a big stack of books you want to read, or 120 tabs about the esoteric history of the coffee bean – spending three days in full focus will give you more sense of progress than weeks of not-quite spending 1h per day on these things.
Even better when you can do it in a community of people doing the exact same thing, firing each other up and nerding out together.
That's what the Tana Knowledge Raid is all about.
So to facilitate this, here's what you're going to get:
Three Check-In Events, one each morning
Two Workshops
A Closing Ceremony to celebrate
Battle-tested advice on staying focused and productive
A vibrant community
Tana Templates and Algorithms of Thought
📑 The Tana Knowledge Raid Schedule
All the events at a glance
Prep Week: August 21st – 24th
Daily Emails on:
How to set up for Deep Work
Gathering all your resources
Getting your system in shape
Installation instructions for powerful AI commands in Tana
Friday, August 25th
9am – 10am EST: Opening Ceremony (1h)
10am – 1pm EST: Work on your project
1pm – 2pm EST: Workshop on Effective Reading (1h)
2pm – rest of day: Work on your project
Saturday, August 26th
9am – 10am EST: Check-In (1h)
10am – 1pm EST: Work on your project
1pm – 2pm EST: Workshop on Algorithms of Thought (1h)
2pm – rest of day: Work on your project
Sunday, August 27th
10am – 11am EST: Check-In (1h)
11am – 8pm EST: Work on your project, audit systems
8pm – 9pm EST: Closing Ceremony
Sign-Ups for the Tanarian Knowledge Raid are Closed
Please submit your email address to be notified of the next event!
Oh, also: Stress-Test Your Knowledge Management System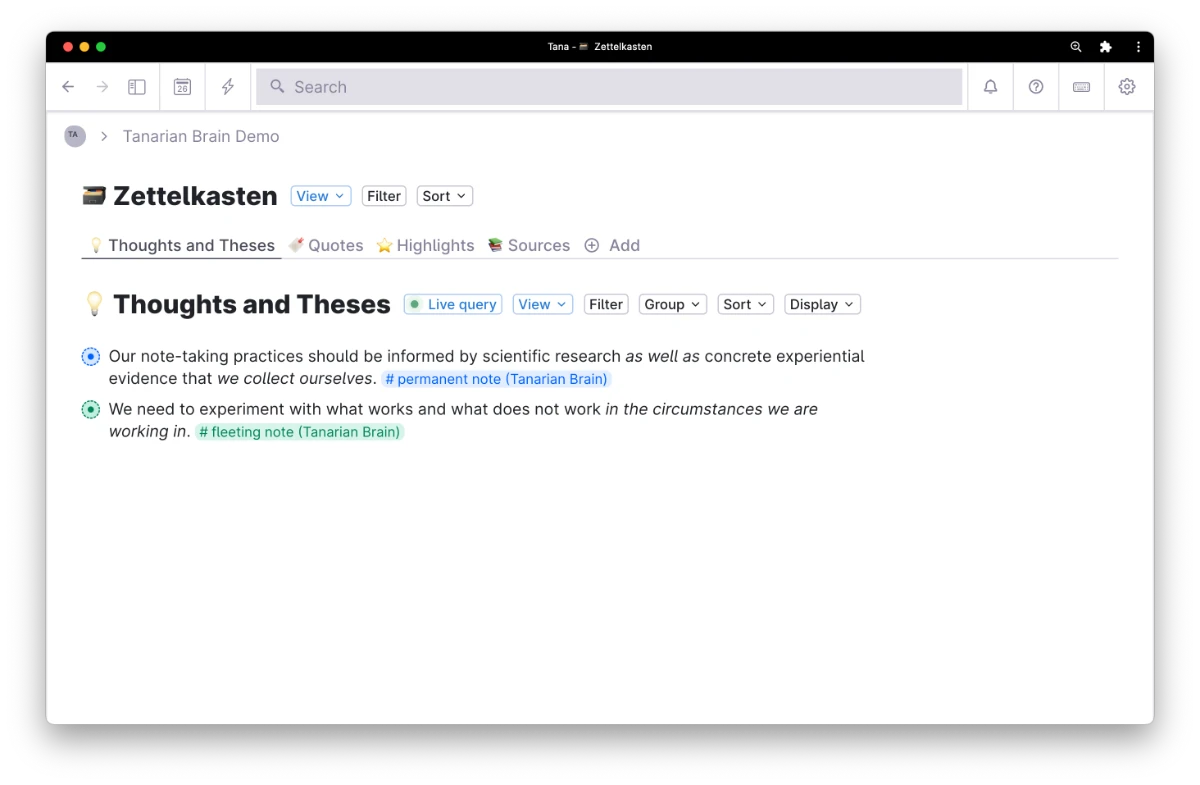 This is not about tuning your system. It's about doing the work.
One danger of spending a lot of time thinking about knowledge management systems is falling into the optimization trap.
You're lured into tuning and tweaking your system over and over again, while neglecting to do the work that your system is supposed to help make easier.
The Tana Knowledge Raid is an antidote to that. Instead of fiddling with our systems, we going to go hard on the work itself. We'll only audit our system at the end, once we've seen what works and what doesn't work under load.
Frequently Asked Questions
Yes! I'm very lucky that I'm allowed to let my customers skip Tana's waitlist. E-Mail me after purchase and I'll get you set up.
Ideally, you should have at least a basic understanding of Tana. This event is not a Tana tutorial. However, I will be available to answer questions during the event.
Nope! While I recommend attending all the events, you can also just watch the recordings. You will get access to the recordings within 24 hours of the event.
30-day refunds are available. Just send me an email and I'll refund you, no questions asked.
Happy to answer and help in any way I can! If it's a quick question, ask me on Twitter for the fastest answer.